Calculate Your Fuel Savings With Goodyear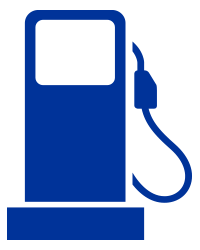 See how much your fleet can save annually on fuel costs.
Wheel Positions

Select the wheel positions you would like to evaluate
Hint: See the potential savings add up when you select more than one position.
Fleet Size

Enter your fleet size
Axle Configuration

Axle Configuration
Fuel Usage

Enter your fuel usage data
Rolling Resistance Comparison

Rolling Resistance Comparison
Current Tire
Proposed Goodyear Tire
Fleet Size
Total potential fuel savings using Goodyear® Tires
Other Tires
Steer:
Drive:
Trail:

Goodyear
Steer:
Drive:
Trail:
Disclaimer
*Potential fuel savings are shown for comparison only and are estimated based on ISO 28580 truck tire rolling resistance coefficient data. Actual results may vary depending on tire size, load, driving and road conditions,vehicle configuration, maintenance and operating conditions. For more information, contact your local Goodyear Commercial Truck Tire Sales Representative.